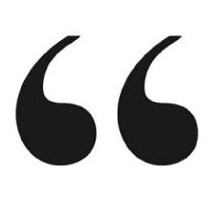 Ottesjö is re-examining the way in which the vast majority of us live and he's trying to develop an alternative, a different way of living that he believes will have benefits far outweighing simple material and energy efficiencies. Ottesjö is designing a new lifestyle that will nurture our brains and, in turn, help us to better understand the complexities of the world.


...rarely do you see such thought-provoking designs on such a small scale. A stream of petite structures have hit the map recently, but these are mainly temporary [...] But when we move away from these particular examples, we seem to revert back to 'bigger is better'. Ottesjö's work is a great example of how scale, shown through his henhouse and Hus-1, can be downsized, whilst maintaining an interesting and functional way of living – essentially upsizing the housing typology as a whole. Evermore crucial today, given the economic need for cheaper modular dwellings...


A 269-Sqft House That Looks Like A Living Sculpture


Hans fokus är varken symmetri, perfekta algoritmer eller byggoptimering. I stället går han i gång på kopplingen mellan arkitektur, den mänskliga kroppen och psyket. Hans filosofiska sätt att tänka sätter sig bokstavligen i väggarna.


швед Торстен Оттешо решился построить дом, минимизировав его площадь и максимально приблизив его к природе. Для этого он отказался от лишних пространств, искусственных материалов… строгой геометрии – прямых плоскостей, углов и создал дом мягких природных очертаний. "Человек – часть природы, и наши тела должны находится в таком же природном окружении. Мы созданы не для коробок".


Torsten Ottesjö,來自斯堪地納維亞(Scandinavian)的建築師和木匠,喜愛森林和海岸,他重視以人為本,以簡單並忠於自然的方式,設計融合生活空間和周遭環境的建築。


Torsten Ottesjö is a 30 year old architect and lumberjack who has tried to create environments where we can live. Torsten works through a continual process of improvisation, using raw materials to create complex patterns and environments which reach beyond our understanding of what a room can be.